Visuel Identity for Viking
Brandstrategy
The goal is to strengthen Vikings identity, make it more recognizable and make it consistent across all media. Viking wants to provide high quality products that helps YOU be more creative. Its important to create a story around Viking. A story about authenticness, tradition, design, function, quality and sustainable products. To keep the dedication and trustworthiness that is in the DNA of the brands over 100 year old history. To create a story and to be different but still to create value and to be honest in every item. Through a new modern look that reflects Vikings legacy as a factory, Viking wants to communicate a relaxed feeling that smells quality combined with clean and nice design. When you buy Viking, you buy a personal guarentee that all products is made in EU by small family owned businesses who live and breath for their products. This gives the products the honesty, flexibility and history it deserves. Viking – guarenteed quality.
Both Viking and the target group uses the word creating (Creating)
The target group is visual people who create something visually using Viking's products (Visual)
Creating something visually tells a story and creating a good story creates a strong expression (fifth element) (History)
In order to maintain the authenticity, quality and history of the Viking brand and to create a strong quality stamp both internationally and nationally, it is important to retain the quality factor that the Viking brand has since 1914.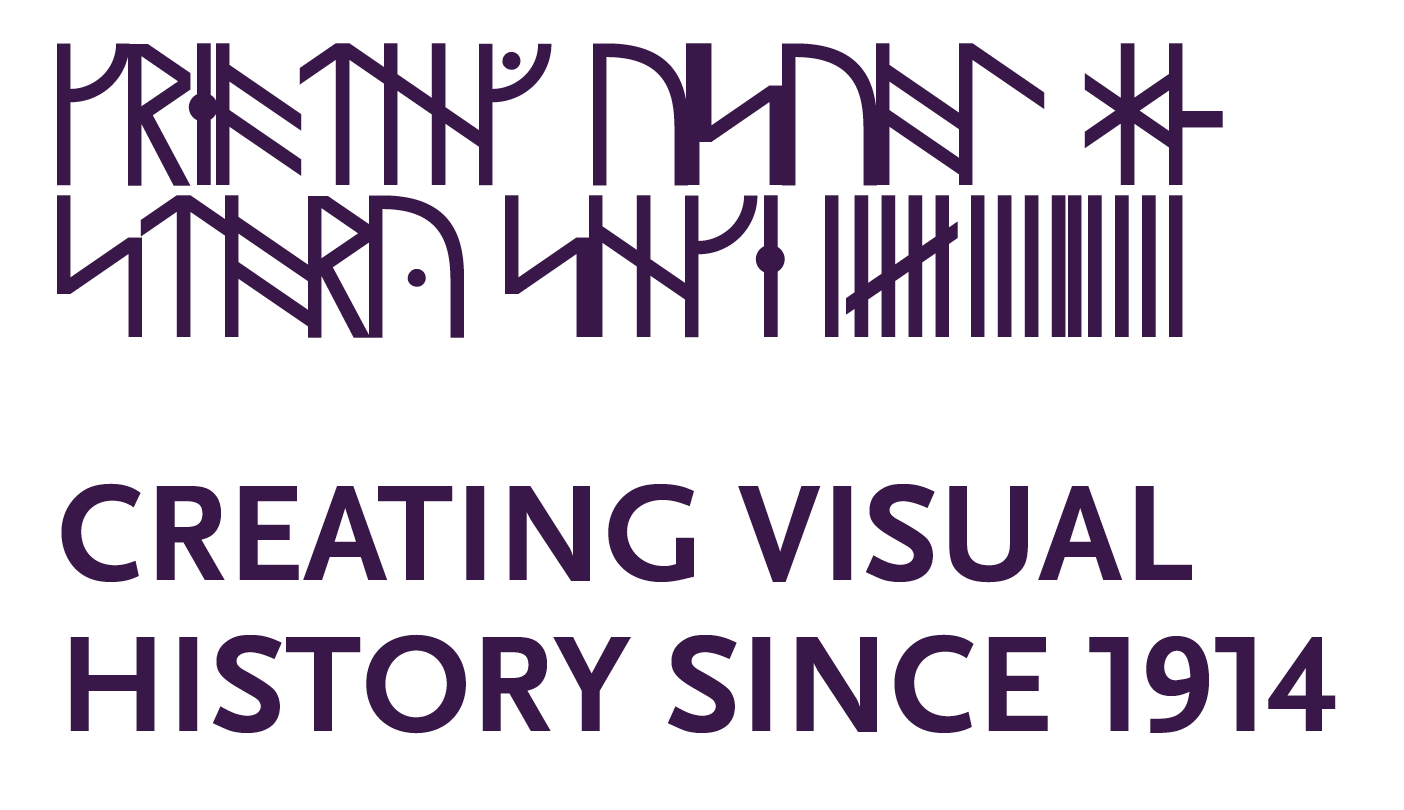 Jarls Purple (Nobility, quality, wealth)
Legacy Yellow (Vikings signature yellow pencil)
Sky Black (Sophisticated, Crushed Charcoal)
Yggdrasill Brown (World tree of Nordic mythology also known as the tree of life)
Futhark Grey (Rune script on stone, graphite, Futhark is the name of the runele font)
Warship Red (War, ships, strength, energy, passion)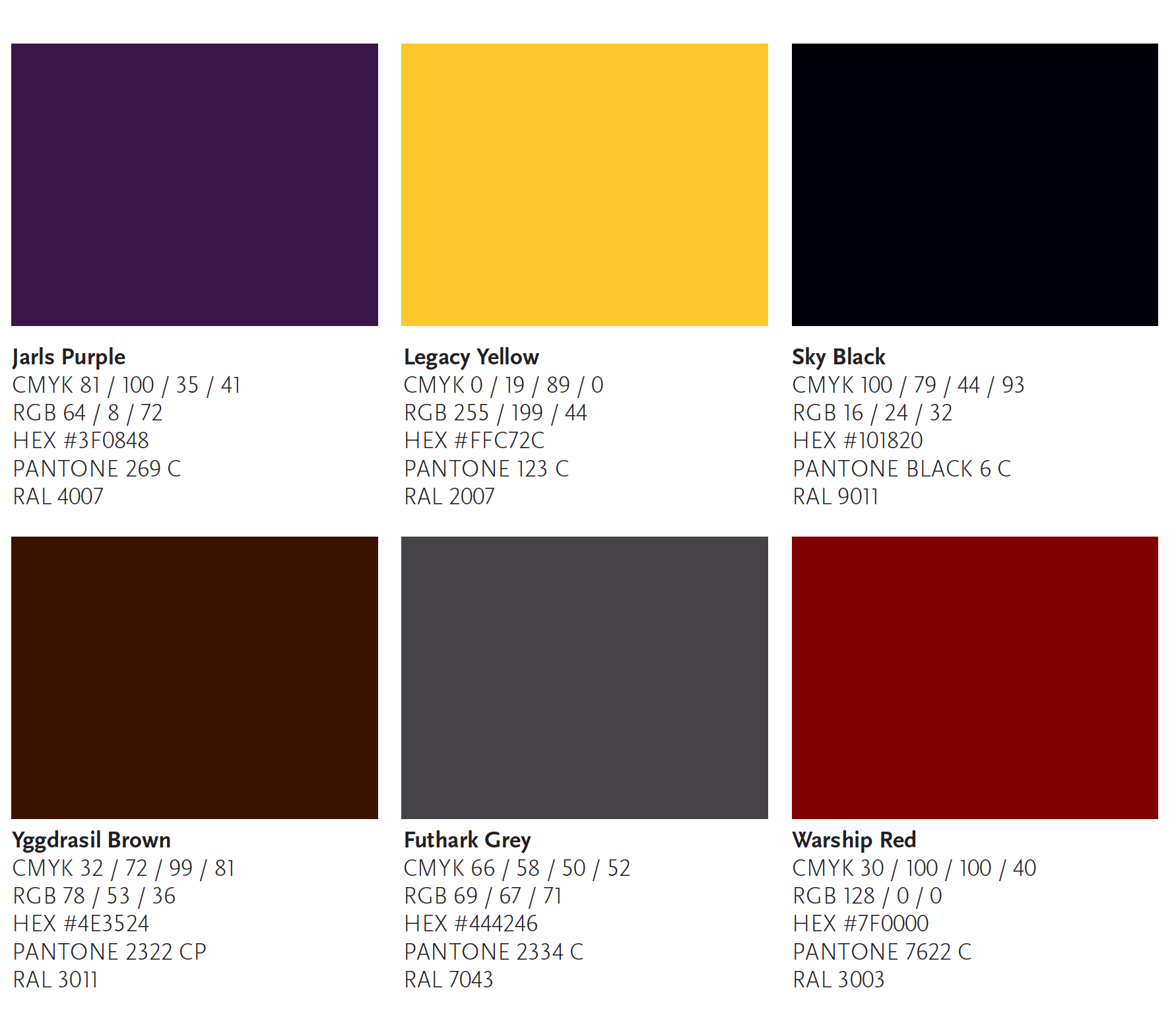 ScalaSansPro is selected based on its characteristic of sharp edged lines.
It has the same expression as and may remind a lot about runes.